Medical Administration / Office management
Admin Executuve
USD 30 / Hour
Payment by cash
2 years ago
Remote
750
Skills:
Research analysis
Data entry
Insurance eligibility / benefits
Schedule maintenance
Patient liason
Referrals / specialists
Resume building
Writing / editing
Crisis prevention / intervention
Investigative ability, highly organized, self-motivated, takes initiative, excellent written and verbal communication with analytical as well as critical thinking skills; able to perform without much supervision. I voluntarily took a hiatus a few months ago in order to nurse a sick loved one back to health; this pause in my employment history ultimately brought me back to the New York City area where I was born and raised. I am both eager and anxious to get back into the workforce, tirelessly advocating and assisting patients in their needs of uncertainty, is what motivates me to get out of bed everyday, as it has for the past seven years. I enjoy being the first point of contact which allows me to set the tone of the visit for the patient. Being the navigator and tour guide of their journey, patients typically spend more time with front desk personnel than they do with anyone else in the office; especially the provider. I like to refer to the front desk as the "gears" of the ship. I have an extensive employment history in Medical Front Desk Reception. Strategically opting to link with different employment agencies as a temp, after obtaining my Associates degree in Occupational Studies, has allowed me to gain enormous first hand experience in almost every specialty of medicine imaginable. I have worked with at least seven different scheduling and EMR/EHR systems, providing me with a uniquely diverse literacy beneficial to navigating my way through softwares that I may not have previously used; with little to no training.
Login to Order this service
Reviews about this service
No Reviews written yet. Be the first one to review
---
Questions & Answers
(Recent questions)
---
No Q&A found yet for this service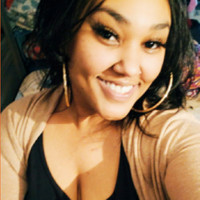 Chelsie
Sharing is caring