I will create landing page design mobile friendly user experience
Wordpress Developer
USD 100 / Delivery
Payment by cash
7 months ago
California City, United States
203
Skills:
WordPress
Website Design
Elementor
Photoshop
Landing page Design
Website Creation
Company Website Design
Business Website design
Hi there! I am Abdullah, and I am here to help you create the perfect page that not only looks great but also helps you convert visitors into customers. My landing pages are designed with a clean and modern aesthetic and optimized for speed and mobile responsiveness. I will also create clear and concise copy that effectively communicates your value proposition and encourages visitors to take action. Here's what you can expect from my gig: Professional and high-quality landing page design. Blog setup and design Speed optimization to improve your search engine rankings. Mobile responsive design for optimal viewing on all devices. Fast turnaround time and unlimited revisions. I am committed to helping you achieve your business goals through effective landing page design and speed optimization. Order now and take your online presence to the next level!
Login to Order this service
Reviews about this service
No Reviews written yet. Be the first one to review
---
Questions & Answers
(Recent questions)
---
No Q&A found yet for this service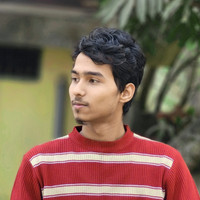 Khandokar
Sharing is caring